UNCLE WOODY WAVES and SAYS HELLO
All the humans that visit here are saved by Uncle Woody acknowledging their existence by waving to them. You electro-magnetic existence is now saved in the computer eternal world of the Šther. You now belong to the spiritual Church of Uncle Woody.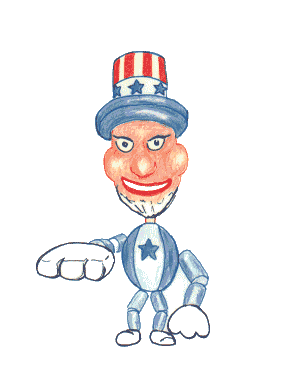 Uncle Woody, the Performance Art Robot Puppet, now bids you a good day. Please spread the word of your new religious conversion.
Click here to return to membership page